Please refer to the 
Tuition and Fees
 or
Payment Options
 pages if you have questions about the different options!
Lookin Out For Me: Women's Self Protection Conference
Friday, Nov 4, 2022 – Saturday, Nov 5, 2022
Lookin' Out For Me
This is a conference for women who are interested in self-protection. It is a good place for the curious to start learning but also great for those looking to expand their understanding and skill sets! Participation in hands-on portions will be encouraged but not required. We have pulled in instructors who are in the top of their fields, experienced teaching ladies, and personable. Your investment of time and money will be well rewarded.


Featured guests include:
Tatiana Whitlock

Stephannie Weidner

Shelley Hill

and other prominent educators in the self-defense community! (click their names to see accomplishments!)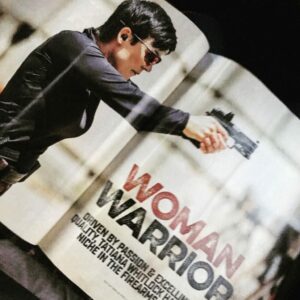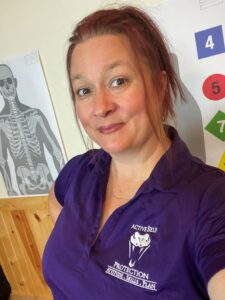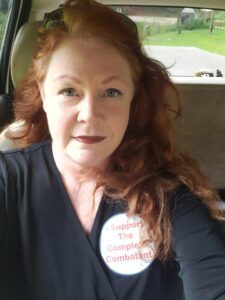 Join us in Fort Wayne Indiana for this incredible event which we hope will be the first of many to come!

Topics will include: criminal mindset, threat avoidance, pepper spray ins and outs and using pepper spray as an effective defense, how to make concealed carry work in an active woman's lifestyle, simple escape maneuvers, learning to identify and verbalize why an action is likely threatening or not, and more!

Teenagers are welcome but please understand the material covered is designed for adults. We highly recommend the conference for young women who will be going to college soon but the content is too mature for young audiences.

Overnight accommodations are not included in the cost of the conference and are to be obtained on your own. A buffet lunch on Friday and Saturday will be provided.

KEYNOTE SPEAKER TATIANA's Resume:
Tatiana Whitlock is a mother of two, nationally recognized firearms instructor and SME
contributor for a variety of firearms related publications, TV shows and syndicated radio
programs and podcasts. She is a proud member of the W a l t h e r D e f e n s e D i v i s i o n , NRA and
NRA New Energy program of the NRA Women's Network and is a featured instructor on Trigger Time TV
and Panteao Productions as well as being a member of Maine Hunters Pro-Staff. Tatiana's journey into the
world of firearms began eight years ago after participating in her first shooting class, an NRA Women on Target
clinic. She immediately left a career in plastics manufacturing & industrial design to pursue an immersive
education in firearms with a focus on self and home defense. She is the Director of Training at Howell's Gun
Shop in Gray Maine, co-host of the Civilian Carry Radio show and co-host of the Nationally syndicated live
radio show, Responsibly Armed Radio. She is the National Director of Training for A Girl & A Gun. Tatiana
offers training programs across the country for beginner and intermediate level students looking to build a
foundation of skills rooted in practicality for home and self-defense.

PROFESSIONAL FIREARMS INDUSTRY EXPERIENCE
2013 – Present NRA Certified Basic Pistol Instructor, Range Safety Officer, Refuse to be a Victim Instructor
2014 – Present Independent Firearms Safety Educator: Aduro Design, LLC, South Portland, ME
2016 – 2017 Director of Training: Ann Arbor Arms, Ann Arbor MI www.annarborarms.com
2016 – Present Director of Training: Howell's Gun Shop, Gray ME www.howellsgunshop.com
2017 – 2019 COO: GAT Marketing, Bloomfield, MI www.gatmarketing.com
2018 – Present National Director of Training: A Girl & A Gun Women's Shooting League, Texas
www.agirlandagun.org
2019-Present Marketing & Industry Consultant: Fidelitas Development https://fidelitasdevelopment.com

CURRENT BRAND AFFILIATIONS
2017 – Present Mean Gene Leather
2019 – Present Tenicor Holsters
2020 – Present Outdoor Women Brand

IN PRINT : Contributing Author
Ballistic Magazine Shotgun News Athlon Outdoors
American Shooting Journal Breach Bang Clear Wide Open Spaces
Recoil Magazine Becket Media Publications Bang Media

ON SCREEN & ON AIR : Featured contributor on the following networks
NRA TV, NRA Women's Network, New Energy Series and Tips & Tactics
Trigger Time TV
Panteao Productions
Maine Hunters TV
Civilian Carry Radio
New England Outback
www.TatianaWhitlock.com
50 Market Street Unit 1A-368 South Portland ME 04106 – 207.229.3897
2020 –
Event Location

Fort Wayne, IN, 46835
Event Fees
Cost per Participant
$ 149.99
Days
Hours
Minutes
Seconds
WEATHER POLICY:
We shoot rain or shine unless the conditions become unsafe. I will contact each shooter personally and post a cancellation if this occurs. Guns will survive a few hours of rain and so will you. *Does not apply to lectures including Part 1 of Pistol Mechanics. No weather cancellations exists for these.